WEAR Sustain European program
Ecole Nationale Supérieure des Arts Décoratifs (ENSAD)
Paris, 22 nov. 2017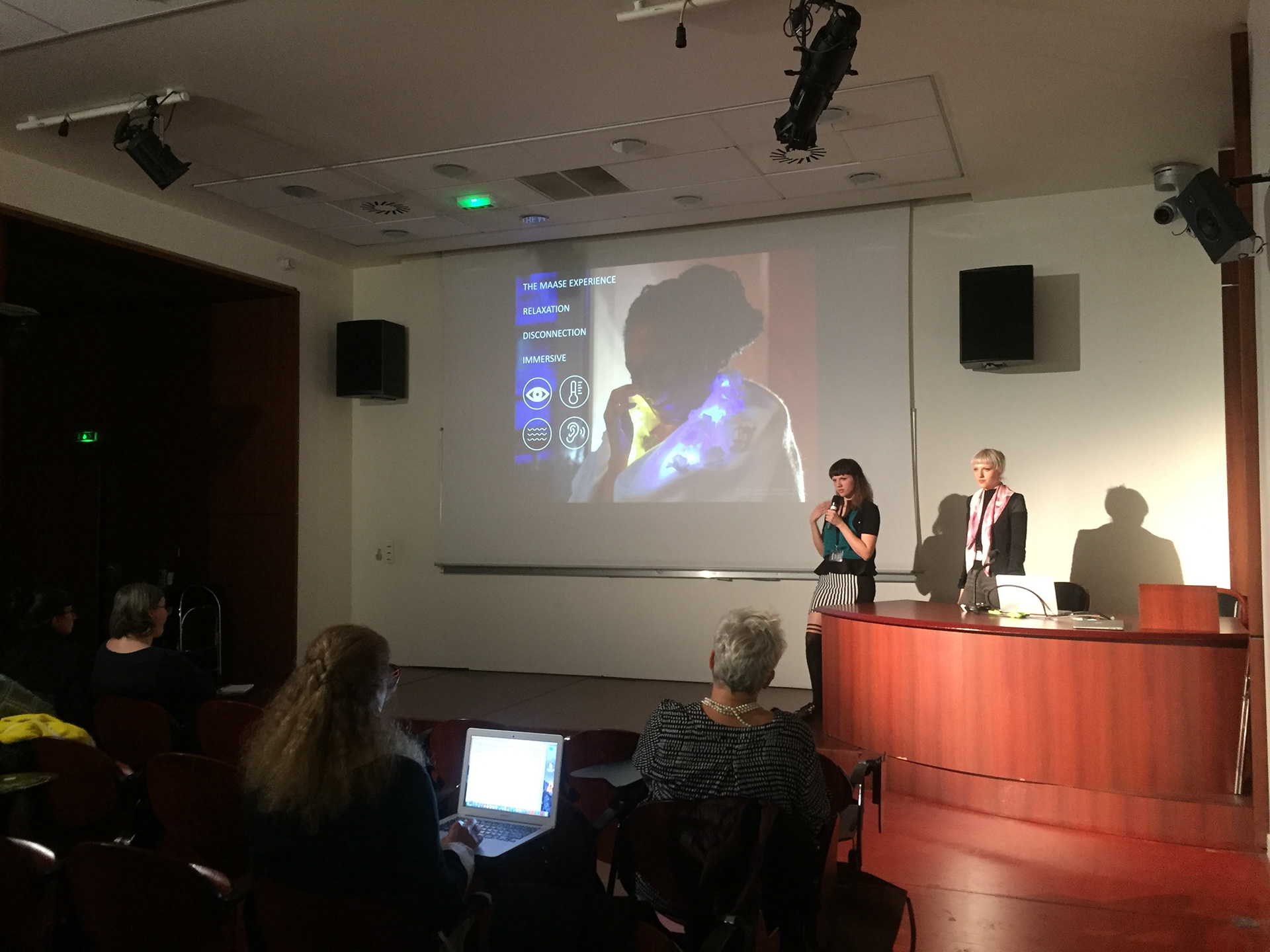 Lighting, Materials & Design Conference

Optis World
Paris, 22 nov. 2017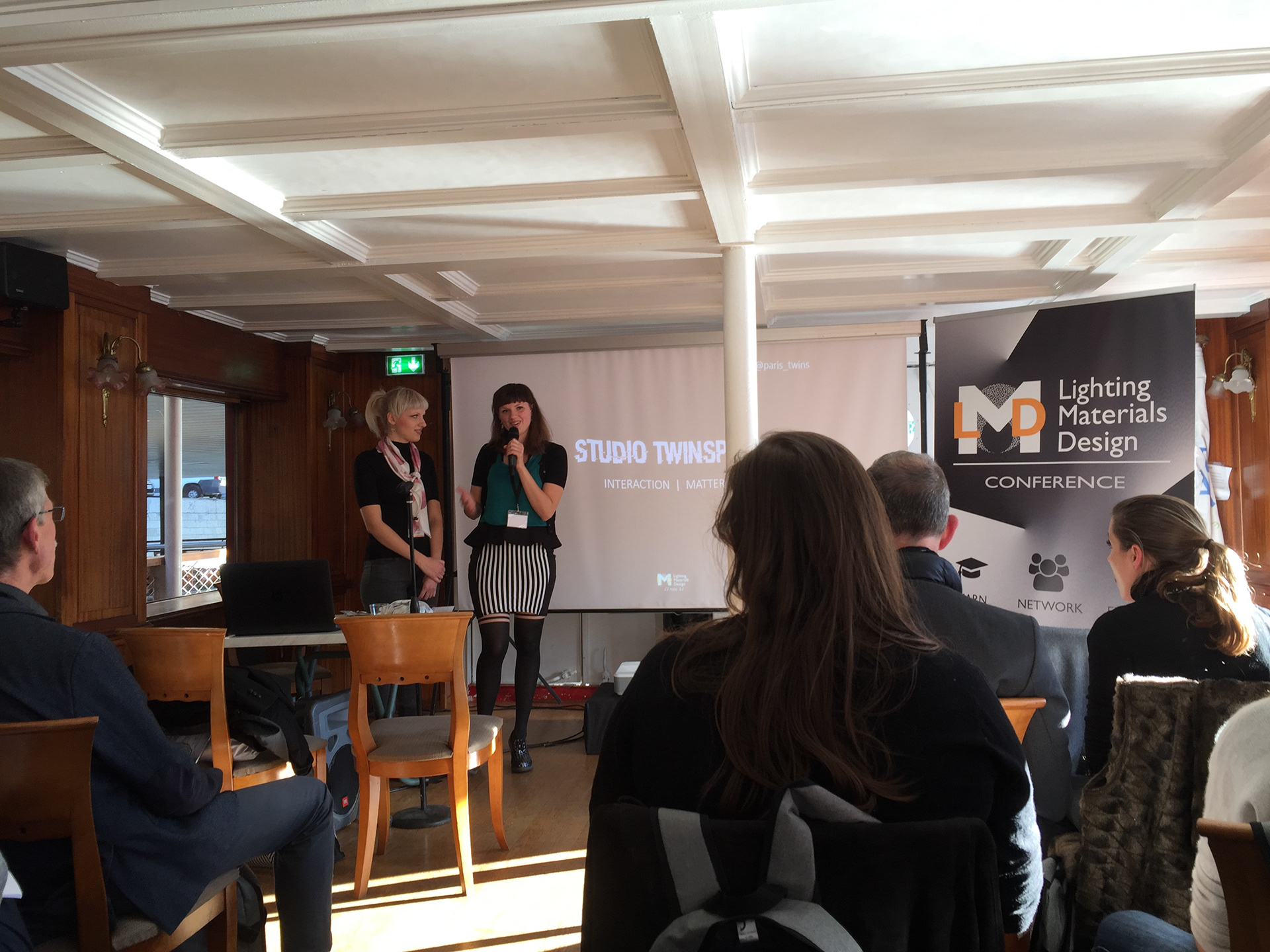 Tallinn  University of Applied Sciences (Estonia)
Conference + seminar on smart textiles, entrepreneurship and Design Thinking
" It was very good opportunity for our students to get knowledges from young practitioner from a little bit different culture environment. It was like a sample story about start-up business doing exactly with what you are inspired and learn about methods how to stay survive among business environment and competitors. And of course innovative topic - smart textile product development process and their adaption for everyday life by developing their functionality for satisfying people´s needs and problems."

Diana Tuulik, textile and fashion program coordinator, University of Tallinn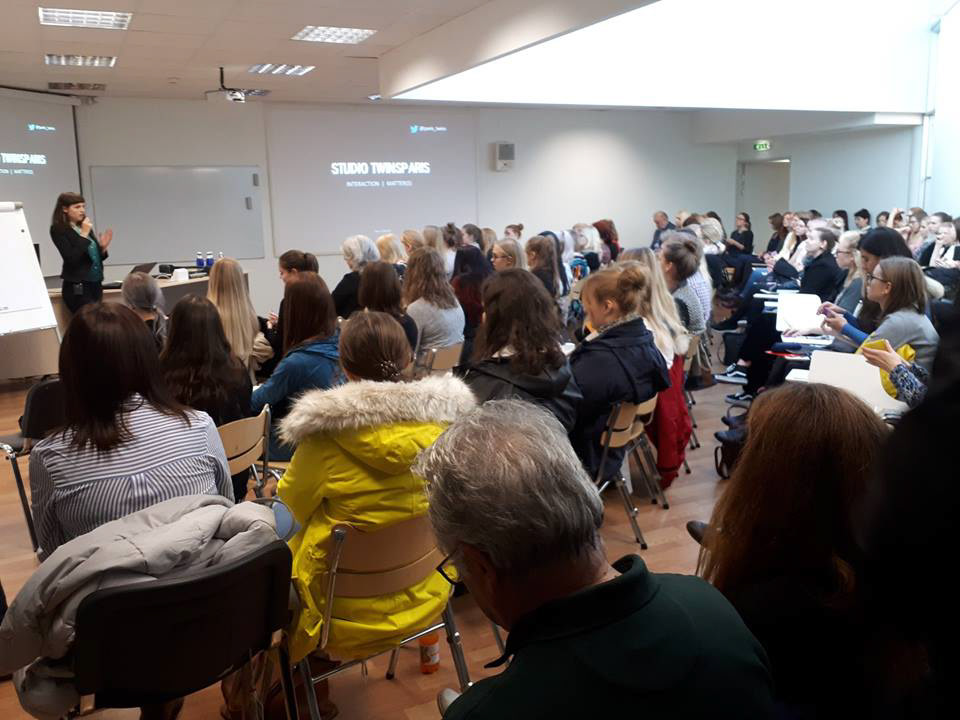 European Convention for Innovative Textiles
I was honored to recently be invited to give a lecture about Interaction Design and prototyping with smart textiles at FUTEX (France), the European  Interactive Textiles Seminar. At the same time I've been invited by Lille Design (a platform dedicated to promoting design and its economy in the North of France) to exhibit my current project, Maase .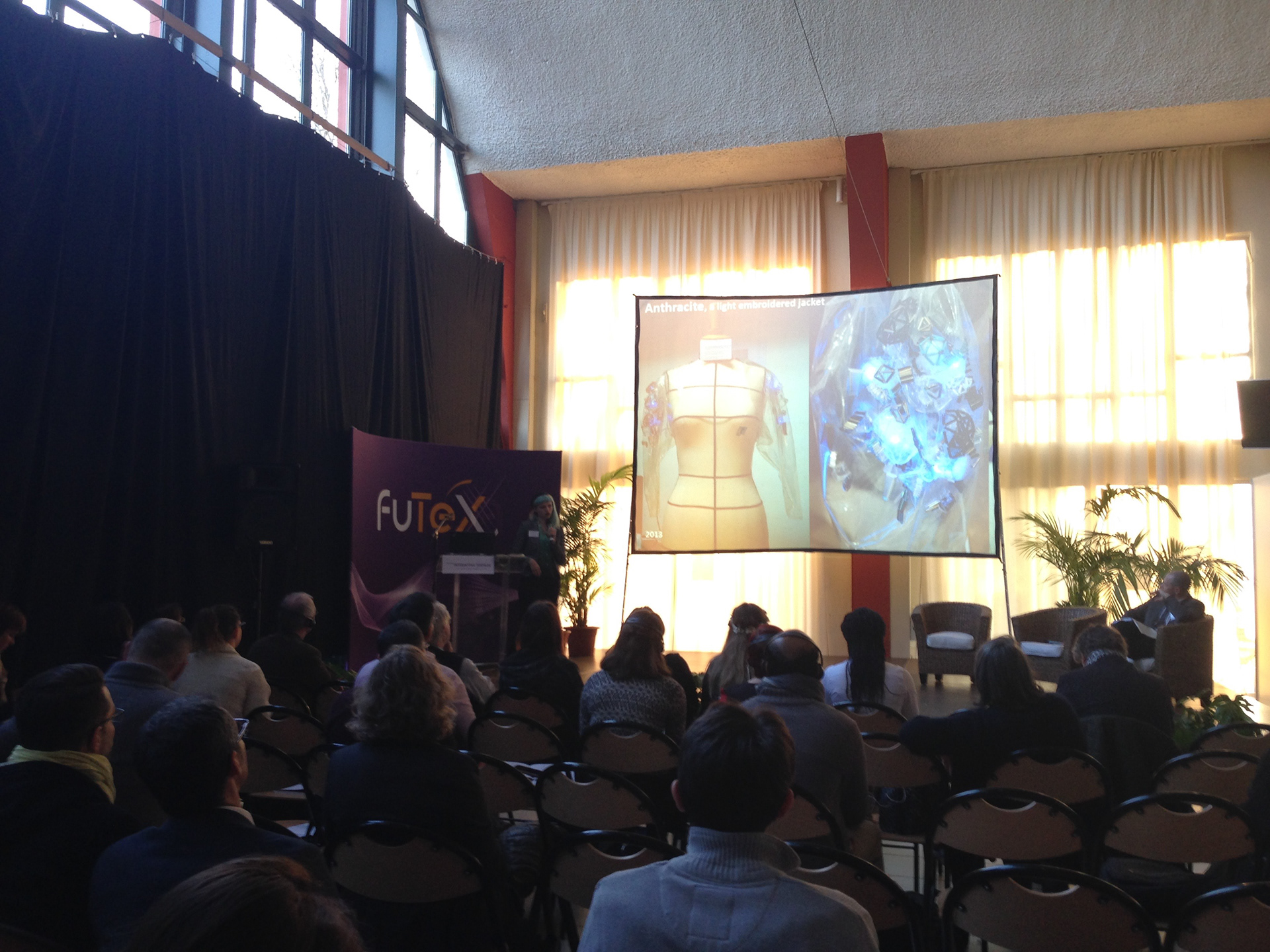 I gave a talk at the International Research Conference on Art + Technology called @Technarte. The event took place on the 17th /18th nov. 2016 at the University of Southen California, in Los Angeles.